Holistic Therapy in Citrus Heights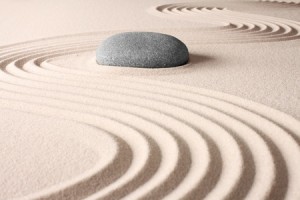 Holistic therapy is based on the belief that every person has the innate capacity for change and healing. Holistic psychotherapy focuses on the person in need, not the condition they suffer from, and draws from their strengths, both creative and analytical, in order to foster healing. Anyone can benefit from holistic therapy, especially those suffering from depression, postpartum depression, stress, or grief. Whether your relationship needs help or you are recovering from a divorce, either you and your partner or you alone can begin to forge a new path to happiness and well-being. Holistic psychotherapy includes nutrition, fitness, the mind-body connection, and emphasizes mindfulness when facing adverse situation and reactions. Mariko Mally (RN, MFT) also employs the Emotional Freedom Technique or EFT to facilitate and expand treatment.
Improve Your Life Naturally With EFT (Emotional Freedom Technique)
The Emotional Freedom Technique or EFT is a holistic therapy treatment that produces impressive results for physical and emotional issues. EFT recognizes that there are always unresolved emotional triggers at work in any facet of your life that needs improvement. EFT is a two-step process in which the patient first mentally focuses on a specific issue and secondly stimulates certain meridians on the body by gently tapping points on the body with their fingertips. When executed properly, the Emotional Freedom Technique balances the meridians thereby reducing the necessary duration of conventional therapy. EFT can help patients overcome phobias (fear of flying, public speaking anxiety, etc.), recover from PTSD, heal from grief, rise above crippling shyness, even put an end to emotional eating. In conjunction with other methods of holistic psychotherapy, the Emotional Freedom Technique can help complete the picture of healing.
Serving the Roseville & Sacramento Areas
Are you dealing with grief? Are you and your partner facing a potential divorce? Are you a new mother trying to cope with postpartum depression? Perhaps you don't know what's wrong but you feel like positive progress is at a standstill in your life. Regardless, holistic therapy can help. Mariko Mally (RN, MFT) is an experienced practitioner and believer in holistic psychotherapy. She sees clients from Auburn to Sacramento, Lincoln to Rocklin and Granite Bay all in her Roseville, Citrus Heights location. She offers a free initial consultation and is waiting to put you on your path to healing. Don't just wait for life to fix itself. Be active in your pursuit. Schedule an appointment today.