Marriage Counseling in Sacramento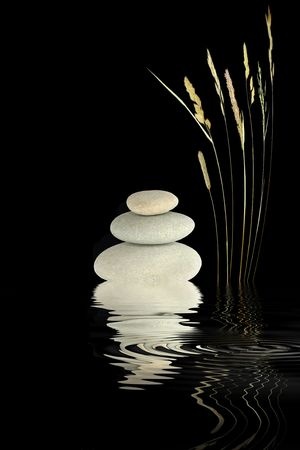 Nearly half of all marriages end in divorce and many people report being unhappy in their relationships. Infidelity is on the rise and it has become an all too common practice to remain in a marriage in which the love is lost and the family and finances are preserved for convenience rather than joy. Perhaps you feel you and your partner have grown apart, that you have different priorities, that you can no longer communicate effectively, or that you seldom communicate at all. Divorce is not the only option. Couples counseling, under the guidance of a marriage therapist, is a great way to begin to find the love again. Marriage counseling doesn't merely save marriage, it improves it.
Improve Your Relationship With Couples Therapy
Marriage therapy provides opportunities for personal growth along with the tools you and your partner will need in order to avoid triggers and re-direct damaging patterns. With the help of Mariko Mally, a marriage therapist, you and your partner can begin to communicate again. While in counseling you are in a safe place to express your needs and wishes and to hear out the needs and wishes of your partner. Counseling can provide encouragement, skills for coping with emotions, and a better understanding of yourself and your needs. If you can't love yourself, you can't expect anyone else to love you either.
Relationships are complex and require the full participation of both partners. Marriage counseling doesn't just save marriage and prevent divorce. Under the guidance of a marriage therapist, couples counseling teaches individuals how to function as a unit. Marriage therapy is a veritable tool box of relationship behaviors and responses that adults can use to communicate effectively in order to get their needs met while simultaneously meeting the needs of their partner. Even if you feel you are at the end of your relationship, marriage counseling and a marriage therapist may be able to help. All you need to do is take the first step as a couple and be willing to explore your relationship again. You were once happy together; wouldn't marriage counseling be worth it if it meant you two could be happy together again?
Also Serving The Sacramento and Roseville Areas
Has your marriage become a source of stress instead of strength? Do you feel like you are living with a person you just don't know or understand anymore? You didn't enter your marriage lightly; don't let it go without a fight. Couples counseling or marriage therapy could be just what you and your partner need to prevent divorce and save marriage. Mariko Mally (RN, MFT) is a specialist in couples counseling and dealing with postpartum depression. Located in the Citrus Heights and Roseville, Mally helps marriages in Lincoln, Auburn, Sacramento, Rocklin, and Granite Bay. She offers a free initial consultation and is ready to help you and your partner reach your relationship goals. Why live in discontent when marriage therapy can not only save marriage but bring mutual comfort and support to couples in need. It's time to be happy together again. Contact Mariko Mally today.